Tue 17 Jun 2008
 When you see the name 'Milton Bradley', two things probably come to mind.  For some of you, the name most likely brings back memories of playing Monopoly with that one friend who could suck the fun out of anything by buying up all of the railways and then sitting back and waiting to cash in.* 
For the sports fans among you, the name probably brings to mind visions of an unpredictably violent but surpremely talented baseball player with a paperthin ego.
What you probably didn't know is that those two people are one and the same!  That's right.  The Milton Bradley who is currently the leading Triple Crown candidate in the American league (.329 avg.; 15 homers; 47 runs) is the very same person who brought us such class boardgames as Sorry!, Trouble! and Operation.  When he's not busy attacking a TV announcer, attacking his manager, or tearing his ACL while attacking an umpire, he's bringing families together for some wholesome fun.  Amazing but absolutely true.  Look it up.
And as a tribute to his amazing comeback season, Milton Bradley (the volatile baseball player) has decided to reissue updated versions of some of his classic family boardgames.  We think you'll agree that these new classics will be welcome additions to your household:
Angry, Angry Hippos
[Unnecessary ACL] Operation
The Game of [25 to] Life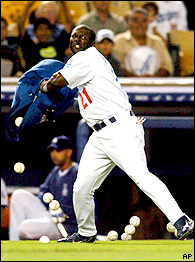 Guess Who [Smashed the Gatorade Dispenser]?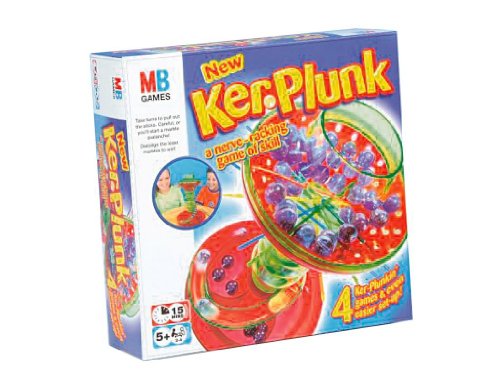 KerPlunk! [Goes the Bat to the Face of the Television Announcer]
Trouble [In the Clubhouse]!
Twister (The Bud Black Edition)
Sorry![I Punched Your Sister]
Downfall [Of a Team's Pennant Hopes]
Any others?
*And you'd be wrong, dumbass.  That's a Parker Brothers game.
9 Responses to "Milton Bradley Reinterprets Classic Boardgames"
Leave a Reply